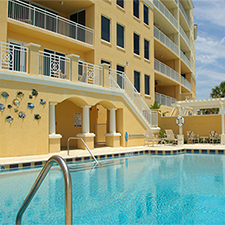 Have a Property to Sell?
If you are thinking of selling your home, condo or property and have been "sitting on the proverbial fence"… Right Now could be the time to make a move!
Throughout the years, our highly experienced team of agents have successfully handled every conceivable seller's scenario, resulting in 'win-win' transactions for all parties involved. Our key focus is to get the absolute best price for your property and get it sold in the least amount of time.
And this is how we do it…
We perform an in-depth market analysis of your home or property with relation to current market conditions, and determine exactly what it is worth.
Next we formulate a marketing plan which includes advising you on readying your home or condo via staging and/or prepping in order to achieve the most positive reaction from potential buyers. Staging is basically arranging and/or augmenting furniture and décor with the intent of optimizing a home or condominium for sale. (We are experts in 'The Art of Effective Staging'!)
Next we aggressively market your home not just locally, but on an international platform. Via our extensive affiliations network, as well as the most advanced technology tools, we get your property listed in all of the most visible real estate venues where qualified buyers are looking.
We protect your interests throughout the entire sales process by advising and answering all of your questions about every aspect of the selling and closing process. You will be informed and in-control every step of the way.
And finally, to assure you that the entire sales process will be as smooth, comfortable and 'painless' as possible, all while we move things forward at a fast track pace.

Our sales record is testimony that The Seaside Real Estate Store sales team is results driven with your complete satisfaction as our Job #1. Let us go to work for you!
To receive a "no obligation" estimated value of your property based on comparable sales please complete the form below.
We will send you a complimentary Comparative Market Analysis (CMA) of your property within 72 hours.